If you seeking to feel more physical + mental energy, deeply restored, and "on the healing path…" 
Join our 4-week New Year's Longevity Living Virtual Tele-Class starting January 7th, 2015.
This course is a thoughtful, inspiring, and practical program to address your deepest vitality and clear out old, stuck patterns.*  
Research suggest it can take 10-20 years for chronic health issues and cancer to "emerge" – so your best plan is one that starts today. Whether you're 20, 30, 50 or more – now is always the right time to prioritize healthy aging.   
* Please consult me before enrolling if you have been diagnosed with a serious illness and/or are currently in treatment under a physician's care.
 At Healthy Chi we believe:
"we are what we eat!" (+ what we can absorb)

our relationship with food, our thoughts & feelings, lifestyle choices + the environment greatly impacts our state of health today and for years to come

"food is information",  signaling cells towards health or dis-ease

that one's lifelong spark and resilience come from daily choices + actions to nourish your whole being – not from the "quick fixes" that leave you drained, weighted down and brain fogged with achy joints, belly fat and fatigue
With this Program, you will:
re-set your health to look and feel more youthful with Longevity Medicine
eat nutrient-rich real food throughout the Program – this is NOT a fast
manage stress better than you've thought possible
clear body burden, shed toxins, and improve liver/detoxification pathways
boost metabolism + lose weight
lower inflammation
give you hormones + overall endocrine system a healthy re-set
improve your energy (feel lighter, less tired)
feel better rested with more mental clarity
boost your immunity
lower your risk factors for cancer and other chronic disease
You will learn:
how to select and prepare delicious, nutritious foods
how to prioritize shopping – even on a budget – and become a wiser consumer at the grocery store
foods that de-stress, de-inflame and recharge your health
steps to break the cyclic patterns of blood sugar/cortisol/food cravings leading to weight gain and illness
what "body burden" is and how to lower it with our gentle detox plan
why you need to pay attention to your cosmetics and home products to lower environmental toxicity
mind-body awareness / mindfulness tools to experience more inner and outer peace
practical lifestyle skills for healthy aging with Longevity Medicine
This course is for men, women, couples, friends and families who want to feel their best, make lasting changes to live a healthier, longer life and desire a skilled guide.  You'll receive all of this, plus accountability to achieve these goals.
Meet Debra Sue Kelvin, L. Ac., Dipl. Ac., your professional guide: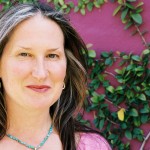 I bring years of expertise in "Food As Medicine" education + consultation to support you through our Longevity Living Program.  I stay current with the research so you don't have to and have trained with respected nutrition authorities including Dean Ornish's preventive medicine research program, and beyond.  I delight in helping move your health forward.  We'll start with a kick-off orientation class to map our Longevity Living journey.
What's Included?  We've created a few options to offer flexibility in your participation:
1. Four 30-minute Live Group Coaching Calls including Q&A with Debra Sue Kelvin, L. Ac., Dipl. Ac.
All calls are recorded in case you cannot make the live call. Listen on your schedule.
2. Longevity Living Course Manual including instructions, up-to-date nutritional research tips, sample recipes, shopping list, meal guidance, environmental resources and more.  This is available as an e-download or hardcopy, depending on how you register (see below).
3. Add on the Longevity Living Supplement Powder.  For those who opt to partake in the entire program, this is highly recommended for the most successful experience.  The supplement supports your body's natural detoxification processes to enhance Longevity Living as part of a 21-day gentle, structured re-set. It will be mailed directly to your door (domestic shipping only).
4. Weekly Email support to keep you on track 
for the entire 4-week program with Debra Sue Kelvin, L. Ac., Dipl. Ac.
5. A Private Longevity Living Group Facebook page  
so we can share inspirations, ideas and accountability with your amazing Cleanse-mates 
Longevity Living Tele-Class Schedule:
We meet on four consecutive Wednesday evenings from 5:30 – 6:00 pm PST starting Wednesday, January 7th.
Tele-Class Dates: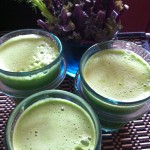 Wed., Jan. 7th  —      Longevity Living Orientation Kick-Off
 Wed., Jan. 14th  —     Week 1 Check-in + Prep Week 2
Wed., Jan. 21st  —     Week 2 Check-in + Prep Final Week!
Wed., Jan. 28th   —    Food Re-Introduction + Beyond: Living Longevity Medicine
Space is limited!
Course fee (includes domestic shipping):   
4-week Tele-Class + e-Manual:  $129
Add Longevity Living Supplement Powder:  $146 * more
Add Course Manual (hardcopy):  $25* more
Full Package (includes Course, Supplement + hardcopy of Manual):  $299 per person 
Registration Closes January 1st, 2015.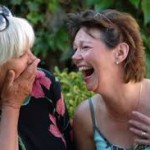 Your Course class has changed my life. 
"The Course is amazing.  Debra Sue is amazing.  She is a skilled guide both through the nutritional + emotional parts of the Program.  Changing small things in my diet for just 3 weeks revealed unconscious habits I've had for years but was never aware of before.  More surprisingly, it became obvious that those habits of eating that were unconscious were also unconscious habits I have in the rest of my life, especially how I make decisions under pressure. I chose time and convenience and short-term results over everything else in lots of situations – not just in what I had for breakfast.  Within days of the Program my digestive problems disappeared completely.  It turns out my belief that this was all caused by aging had nothing to do with it. Day by day I felt lighter, moved better, and had more energy. I'm aware of my old habits and recognize the moment when I have a choice – and I choose the way I feel now!  Thank you, Debra Sue!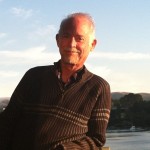 – Larry L., Entrepreneur, Marin County