"You make the path by walking the path."  
– David Whyte, Poet
Cooking Up True Wellness Program
Live Class in West Berkeley at Healthy Chi.
Universally, we all want to feel good and live healthy lives. 
We want a clear mind + flexible body.  The truth is, 1 out of ever 2 Americans has a chronic disease.  1 in 4 has multiple health issues.
At the clinic, and in this Program, we go to the roots, to turn around deeply rooted patterns already underway or, better yet, lower our risk of chronic health issues associated with aging or our family tree.
You asked, and here it is … a roadmap with an experienced guide to
move your body/mind into the groove of manifesting something
truly healing into being in 2018. 
4 weekly classes held Wednesday 6 – 7:30 pm
January 10, 17, 24 + 31, 2018
with a 3 week Cleanse.  Includes Cleanse supplement + you eat real food.
A little eat.
Build Your Intuitive Cooking Muscle 
Cooking Demo + Tastings  
(a new feature to my program to inspire your creativity)
Take-Away
Checklist of Real, Clean Food
During the Course (+ beyond)
Includes my clinical 
Guidebook
with sample recipes, healing foods, why and how we undo "body burden", course schedule + tools for success.  Together, we'll cut out the foods linked to inflammation, stress + toxins and replace them 
with vibrant, delicious ones.
A little pray.
Mindfulness tools to re-set our modern, craving mind based on the latest neuroscience, as well as how cells respond to these mind/body shifts to create lasting health when we engage in positive mind states.
A lot of love.  
A kind + caring Community + Accountability + Fun. 
Lifestyle resources for sustainable change + improve future health benefits.
… with a little science on nutrition, rocking your microbiome, epigenetics and more.
Led with Experience, Clinical Knowledge + A Nurturing Touch by
Debra Sue Kelvin, MS, L. Ac., Dipl. Ac.
* Please consult me before enrolling if you have been diagnosed with a serious illness and/or are currently in treatment under a physician's care.
This course is for men, women, couples, friends and families who want to feel their best, make lasting changes to live a healthier, longer life and desire a skilled guide.  You'll receive all of this, plus accountability to achieve these goals.
Meet Debra Sue Kelvin, L. Ac., Dipl. Ac., your professional guide: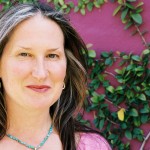 I bring years of expertise in "Food As Medicine" education + consultation to support you through our Longevity Living Program.  I stay current with the research so you don't have to and have trained with respected nutrition authorities including Dean Ornish's preventive medicine research program, and beyond.  I delight in helping move your health forward.  We'll start with a kick-off orientation class to map our Longevity Living journey.
What's Included?  
1. Weekly Wednesday classes from 6-7:30 pm with Debra Sue Kelvin, MS, L. Ac., Dipl. Ac. with a cooking demo and tasting most classes.

2. Cooking Up True Wellness Course Guidebook including instructions, up-to-date nutritional research tips, sample recipes, shopping list, meal guidance, environmental resources and more.  
3. Cleanse Supplement Powder.  The supplement supports your body's natural detoxification processes to enhance True Wellness as part of a 21-day gentle, structured re-set. 
4. Weekly Email support to keep you on track 
for the entire 4-week program with Debra Sue Kelvin, MS, L. Ac., Dipl. Ac.
5. Dedicated Group Email   
so we can share inspirations, ideas and accountability with your amazing Wellness-mates 
Cooking Up True Wellness Class Schedule:
We meet on four consecutive Wednesday evenings from 6:00 – 7:30 pm PST starting Wednesday, January 10th.
Class Dates: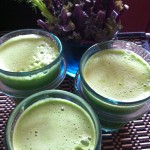 Wed., Jan. 10th
Cooking Up True Wellness Orientation Kick-Off
Wed., Jan. 17th
Week 1 Check-in + Prep Week 2 + Cooking Demo/Tasting
Wed., Jan. 24th
Week 2 Check-in + Prep Final Week + Cooking Demo/Tasting
Wed., Jan. 31st
Food Re-Introduction + Beyond: Living True Wellness + Potluck
Space is limited to ensure an intimate experience.
Course fee:   
$379 per person
Share the Love and Save. Register with a friend or family:  
$359 per person ~ $718 total
Includes Course, Cooking Demo + Tasting, Supplement (last thru cleanse + after) + Guidebook 
Registration Closes January 1st, 2017 at 11:59 pm PT.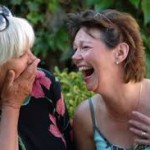 Your Course class has changed my life. 
"The Course is amazing.  Debra Sue is amazing.  She is a skilled guide both through the nutritional + emotional parts of the Program.  Changing small things in my diet for just 3 weeks revealed unconscious habits I've had for years but was never aware of before.  More surprisingly, it became obvious that those habits of eating that were unconscious were also unconscious habits I have in the rest of my life, especially how I make decisions under pressure. I chose time and convenience and short-term results over everything else in lots of situations – not just in what I had for breakfast.  Within days of the Program my digestive problems disappeared completely.  It turns out my belief that this was all caused by aging had nothing to do with it. Day by day I felt lighter, moved better, and had more energy. I'm aware of my old habits and recognize the moment when I have a choice – and I choose the way I feel now!  Thank you, Debra Sue!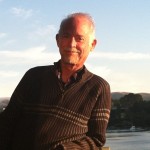 – Larry L., Entrepreneur, Marin County